@avalia congrats on the lvl-up!!

Thank you!! I love the chicken hug, I needed that

I accept your challenge

How's level 8 for you?
I'm with you on that one. It's 夏 in my 近くso there's a lot going on right now. What's the harm in getting motivation from rivalries?
I look forward to it, team 地 will keep on 回る …



Also those level up times are impressive, keep it up.
I really need to figure out that leaderboard script thing everyone has slash be less lazy and actually set it up. That way I can surprise congratulate people on their level ups instead of just derailing this thread with other strange discussions. Yep. That is me, being on topic… >_>
I was lvl 12 before my reset so lvl 8 feels familiar, it's not that hard yet, it will become harder when I get to 13, but that's also the level where the amount of radicals (which i'm having most trouble with due to their sometimes cryptic meaning) is reduced by half compared to previous levels.
@MissDagger have you ever used a userscript before? If not you'll need a browser extension like Tampermonkey if you're on chrome/firefox, they're gonna ask a lot of permissions regarding your content but that doesn't really matter since they are not really collecting data on a server, it's just done locally on your computer. Then you can download both the Wanikani Open Framework then the Leaderboard script (in this order respectively, if you did the installation of Tampermonkey correctly it should directly open a new tab with an install button if you click on the script-install links).
Also you don't have to stay all the time on topic, it's fine to derail, we're here to have fun while progressing on WK, so why forbid you from derailing it a bit
especially when your answers are very interesting to read.
I do have scripts installed, but I don't think I've seen a link to the forum topic about the leaderboard script, thanks!, or I've been too pre-occupied (better than saying lazy, eh?) to actually click the link. I'll see about installing it and adding people in the next couple of days.

Also, thank you, you are very kind. I was starting to feel like this big bear crashing the party with all these not quite on topic posts, but I am glad people are enjoying them and finding something useful in them. So I will keep doing this and perhaps snipe a couple of level ups before anyone else! MWAHAHAHAHAHA! (Man, I feel old saying that. That was like so in when I was like 18, so like a dozen years ago… … … … I'll make it cool again… maybe…)
Hahaha, USA's character does look borderline prepubescent
Apparently you can export and import your leaderboard. I can give you mine if you want, I put everybody on it.
Hey ! I would like to join the race !
Been away for too long, just went through 600+ reviews & 120 lessons, but I just managed to level up !
I think I should be able to got at ~9d/level, I hope
team 空 here !

Hi @gorufu22! I see you're still not on the leaderboard. We can add you, but you might want to take a look to our friend @kitsunensei's advice:
That's fine, I'm not a jealous rival


The username thing is a bit unusual but I'll get used to it

I liked Kare-uso, though N-Not that I really paniqued thinking my rival was gone for good 'cuz I'm looking forward to catch up and both of us eventually getting to Level 60 or anything
Congrats on getting to Level 7!
:Q______________
Yup


Congrats on the Level-up!
We can make that happen

Welcome!
Ugh, now all Guru II material is coming one afte another. The workload is getting real. And there are two more waves to come >.<
I kinda explained the reasons on discord, but I'll say it again here, I change my username/use fake names a lot on the sites I go to since I don't want to have any bias linked to my username, or name if I eventually publish, those who know me know me and i'm fine with that, but changing my username allows for a less evident bias when talking to other. It also has to do with my transition/change of identity, because as time passes I find myself juggling between different names, and I kinda like it that way!
I see, that's actually an interesting way of seing things! Personally I don't think I'd have the patience to manage usernames like that, though.
Anyway, you do you and is good to know beforehand these changes will occur repeatedly xD
Since there is a monthly interval between changing names on WK, expect a name-change around the 21st of every month
On to other topics:
I actually like what they did with Mexico, using the elements in our flag in ingenious ways. That eagle sure looks badass, wouldn't want to mess with that guy.

And regarding Kanji studies, this is the only 麦 mnemonic I need: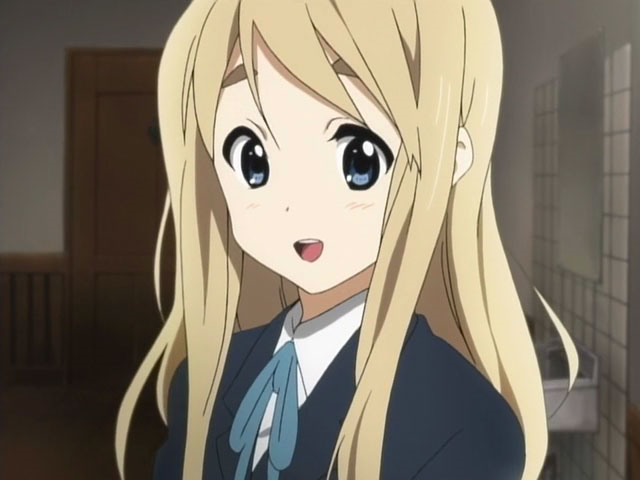 @SuperSnoopy Thanks, but I think everyone would be a bit overwhelming to start. I'll figure it out and see how I like it first. I'll probably start by adding some of my rivals and other people I've interacted a lot with and then slowly add everyone acting in this thread.

@Sinei Welcome to team Sky! Where we soar into the future on blessed wings.

Someones knows what's up

And also, happy level-up @stars-and-onsen!! You're one of my original rivals! Keep it up

Leaderboard started now. Woop. Mostly populated it with people I've exchanged messages with before and/or really admire, and/or that are active in this thread! いっしょにがんばってね!